What is Mercedes-Benz PRESAFE®?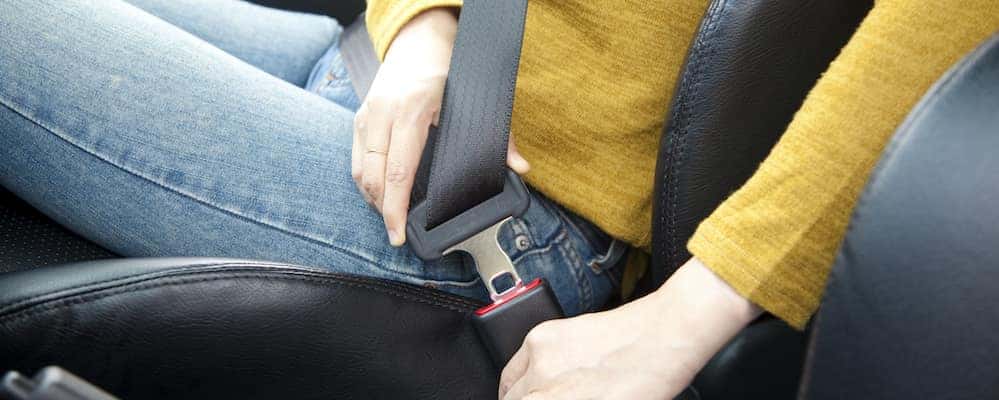 The Mercedes-Benz PRESAFE® system is a safety feature that detects a potential accident and takes precautionary measures to ensure your safety. This system can be found in Mercedes-Benz models from the CLA to the GLS. Learn more about how this top-of-the-line safety system can protect you on Long Island roads with Mercedes-Benz of Rockville Centre.
How Does the PRESAFE® Mercedes-Benz System Work?
There are many different ways the PRESAFE® system works to keep you safe. Once the possibility of a collision is detected, the system activates, taking the following measures:
Front head restraints adjust to the best position, helping against the impact and preventing passenger injuries.
The windows and sunroof automatically close to prevent debris from entering the cabin if the car rolls over.
The front seat belts have increased tension in order to prevent further injury.
A "pink noise" is also emitted from the vehicle to protect your inner ear from the harmful, loud noises that a crash can cause. These systems together can create more peace of mind while taking to the Rockville Centre roads, keeping you safer when an accident is unavoidable.
Which Models Come Equipped with PRESAFE®?
Many Mercedes-Benz models include this Mercedes-Benz safety technology. Here are the models that either include it standard or offer it on a higher up trim or with an upgrade:
Mercedes-Benz C-Class
Mercedes-Benz E-Class
Mercedes-Benz S-Class
Mercedes-Benz CLA
Mercedes-Benz CLS
Mercedes-Benz GLA
Mercedes-Benz GLC
Mercedes-Benz GLE
Mercedes-Benz GLS
Mercedes-Benz SLC
Mercedes-Benz SL
If you want to know if this system is standard in the model you've been eyeing, be sure to get in touch with us at Mercedes-Benz of Rockville Centre.
What Does "PRESAFE® Functions Limited" Mean?
If you see this message displayed in your vehicle, this means Mercedes-Benz service may be needed. Check your Mercedes infotainment panel behind the steering wheel. The service could be as simple as an adjustment or cleaning, so schedule a service appointment with us at Mercedes-Benz of Rockville Centre where one of our Mercedes experts can see what your model needs.
Learn More with Mercedes-Benz of Rockville Centre
Whether you have questions about the ATTENTION ASSIST® system or want to learn more about the PRESAFE® safety technology, contact us at Mercedes-Benz of Rockville Centre. We can answer any questions you may have and even help you plan a visit to our showroom where you can test this technology out for yourself.