Synthetic Oil: Its Benefits & How It Compares to Conventional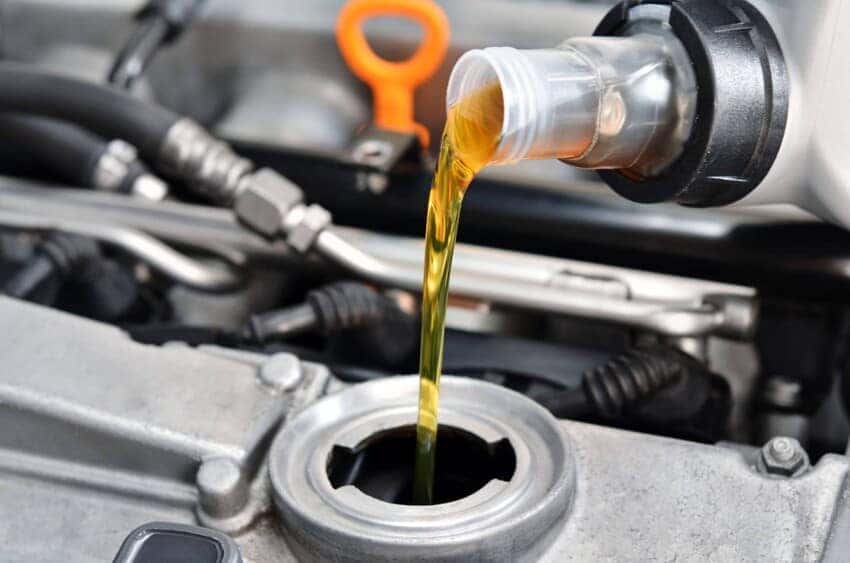 If you drive a Mercedes-Benz car or SUV, you probably know that it runs off of synthetic oil. At Mercedes-Benz of Rockville Centre, our service team is often asked, "What are the benefits of synthetic oil," and "How does synthetic compare to conventional?" We've answered your questions below! Read on to learn more about what makes synthetic oil the best choice for a Mercedes-Benz, and the many benefits it offers.
Synthetic vs. Conventional Oil: What's the Difference?
Compared to conventional oil, synthetic oil is costlier — but there's a good reason why. Because synthetic oil is more refined, it's able to deliver a higher level of performance for a longer period of time. Higher quality base oils are used to create synthetics, which is why conventional oils are, in comparison:
Not as chemically stable
Quicker to oxidize and acidify
Quicker to break down
At Mercedes-Benz of Rockville Centre, we use only synthetic oil, which is what Mercedes-Benz vehicles require to reach their potential. In any case, it's always a good idea to review your owner's manual or speak with a service technician you trust to learn more about the type and grade of oil your car needs.
What Are the Benefits of Synthetic Oil?
There are quite a few benefits to using synthetic oil. Here are a few of the most prominent advantages:
Longer Oil Lifespan: Synthetic oil is much more refined than conventional oil and contains fewer impurities. As a result, it has a longer lifespan, allowing drivers to safely extend their oil service intervals.
Performs Well at Low/Higher Temperatures: When it's exposed to the high heat of an engine, synthetic oil doesn't become viscous; it retains its smooth, free-flowing form. This is also true in colder temperatures.
Intended for Improved Performance: Synthetic oil is especially recommended for high-performance vehicles from brands like Mercedes-Benz and AMG®. It stays cleaner for a longer period of time and thoroughly lubricates the engine's moving parts, especially turbocharger parts.
Can Synthetic & Conventional Oil Be Mixed?
Technically, synthetic and conventional oil can be mixed. However, it's not recommended, especially not for a Mercedes-Benz. When you mix synthetic with conventional oil, you're essentially diluting synthetic oil's benefits. If your vehicle requires synthetic oil for the best possible performance, avoid using any other type of oil. Again, your owner's manual and/or our certified technicians can provide further information here!
Schedule Oil Service at Mercedes-Benz of Rockville Centre!
Is your vehicle due for oil service? Schedule a service appointment online or give us a call at 516-208-4951. You can also contact our service center online with any questions about our service menu and pricing. While you're here, be sure to browse our latest service and parts specials for offers on the auto care your vehicle needs!
More from Mercedes-Benz of Rockville Centre
If you drive a Mercedes-Benz car or SUV, you probably know that it runs off of synthetic oil. At Mercedes-Benz of Rockville Centre, our service team is often asked, "What are the benefits of synthetic oil," and "How does synthetic compare to conventional?" We've answered your questions below! Read on to learn more about what makes synthetic oil…

The 2021 AMG®® GLE 53 Coupe is one of the latest in a new generation of Mercedes-AMG®® models. Rockville Centre drivers are in for thrill after thrill, made possible by its electrified turbo engine, coupe-like styling, and next-level technologies like Mercedes-Benz User Experience (MBUX). And that doesn't even scratch the surface of what this new AMG®®…

Contact Us For the fifth year in a row, Mercedes-Benz of Rockville Centre is proud to announce that we have received the Best of the Best Dealer Recognition Award from Mercedes-Benz USA. Find out what goes into determining the recipients of this exclusive recognition, and see how Mercedes-Benz of Rockville sets itself apart from the…