What is Mercedes-Benzmbrace®?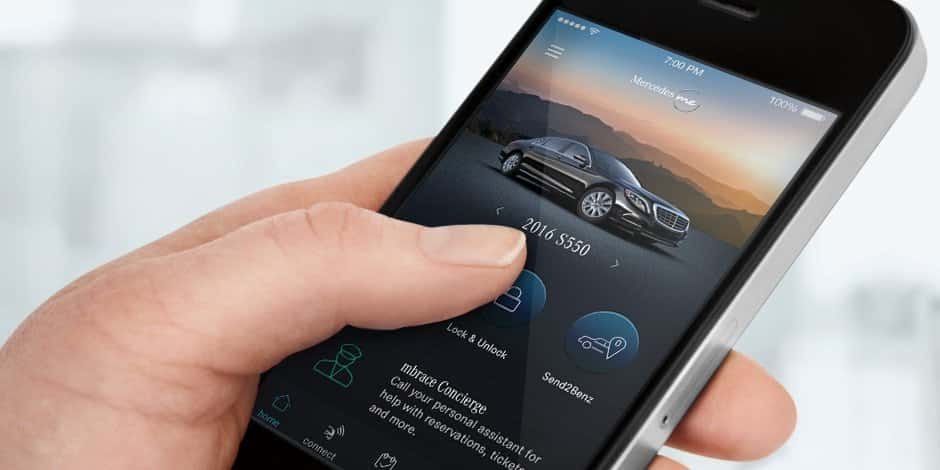 Are you in the market for a new Mercedes-Benz model and curious about the technology installed? Specifically, are you wondering about what's included in the Mercedes-Benzmbrace® suite of services and features? Allow Mercedes-Benz of Rockville Centre to walk you through all that's in store!
Remote Access
The base package,mbrace® Connect, comes standard for five years with the purchase of any new Mercedes-Benz vehicle. This package provides access to many features on the Mercedes me app, such as remote car start and door locking. You can also send an address to your navigation system from the app, and easily connect with roadside assistance professionals and access diagnostic information.
Safety and Security
Upgrading to thembrace® Secure package promises enhanced safety and security when you drive your Mercedes-Benz. For example, in the event of a collision, thembrace® program automatically notifies emergency services, and it also has a stolen vehicle locator tool. You can get a free six-month trial of this package, and it then costs $199 a year after that.
Travel and Assistance
Another upgrade to thembrace® Concierge means you essentially have your own personal assistant to purchase event tickets, arrange travel, make dinner reservations, and more – all while on the go. You can do this in the car with the i-button, or via your Mercedes me app. Plus, this package also boasts location-based traffic and weather, as well as turn-by-turn directions, if needed. These concierge services are free with a three-month trial, and they cost $20 a month thereafter.
Entertainment
Opt for thembrace® Entertain package, and you're guaranteed fun every time you hit the road behind the wheel of your Mercedes-Benz. Not only will you have an in-car Wi-Fi hotspot, but you'll also have access to TuneIn Radio and iHeart Radio. Following a three-month free trial, you'll pay $18 a month for these entertainment services.
Visit Mercedes-Benz of Rockville Centre
For a Mercedes-Benzmbrace® tutorial or to learn more about the various new Mercedes-Benz models on sale, you should contact the team at Mercedes-Benz of Rockville Centre. We can also help you out with other issues, like BlueTEC® technology. We're more than happy to help in any way we can!