Strange Car Noises: What Should I Do?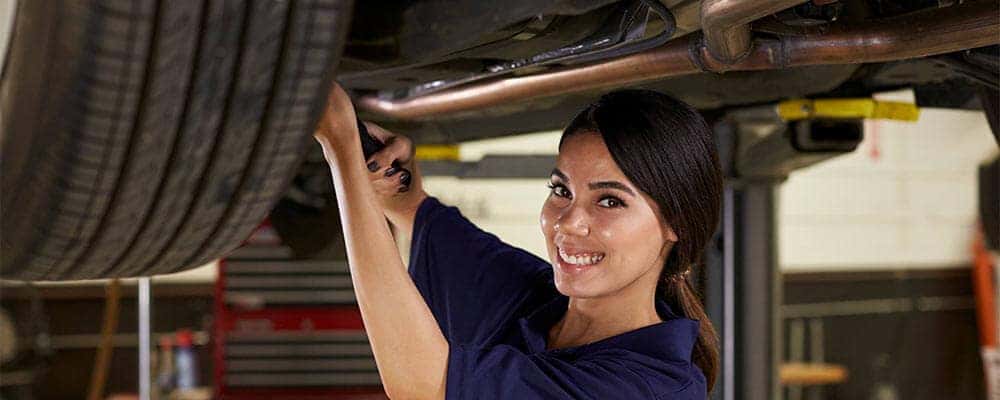 If you have a noisy car, you probably have a sense that it might be in need of service, what how do you diagnose the problem? With this guide from the Mercedes-Benz service team at our dealership near Long Island, you can find out what those strange car noise meanings are and then bring your vehicle into our service center where we have many service specials going on at all time!
1. Strange Pulsing Sound from Tires
If you hear a rhythmic sound coming from your tires that increases in speed as you drive faster, you could have an issue with your tires. Check your tire inflation, tire tread, and wheel balance, and then bring your vehicle in for tire service at our dealership.
2. Screeching Sound from Under the Hood
If you hear a high-pitched screeching sound under your hood, it's likely a misaligned belt or an old belt that needs to be replaced. Try adjusting it on your own, or bring it in to be replaced. If the sound continues after the engine is off, it may be your radiator pressure cap.
3. Engine Pulsing While Idling
If you're at a stoplight and you can feel your engine making a pulsing sound and idling in an uneven manner, you may need to have your spark plugs repaired or replaced.
4. Loud Noise When Accelerating
If your car makes a loud noise when you hit the gas, you could have a hole in your muffler and should get it replaced right away.
5. Squealing Sound When You Apply the Brakes.
Chances are your brake pads have worn down too far. Failure to get them replaced right away can be dangerous and expensive, so bring your car in right away.
Get Your Car Noises Taken Care of Near Hempstead at Mercedes-Benz of Rockville Centre
Stay on top of auto maintenance so that you Mercedes-Benz continues to work great for years to come by bringing it in for service near Rockville Centre at Mercedes-Benz of Rockville Centre. We'll help you keep track of vehicle service history, and you can contact us at (516) 208-4951 to set up a service appointment today!